The Pool at Molly Pitcher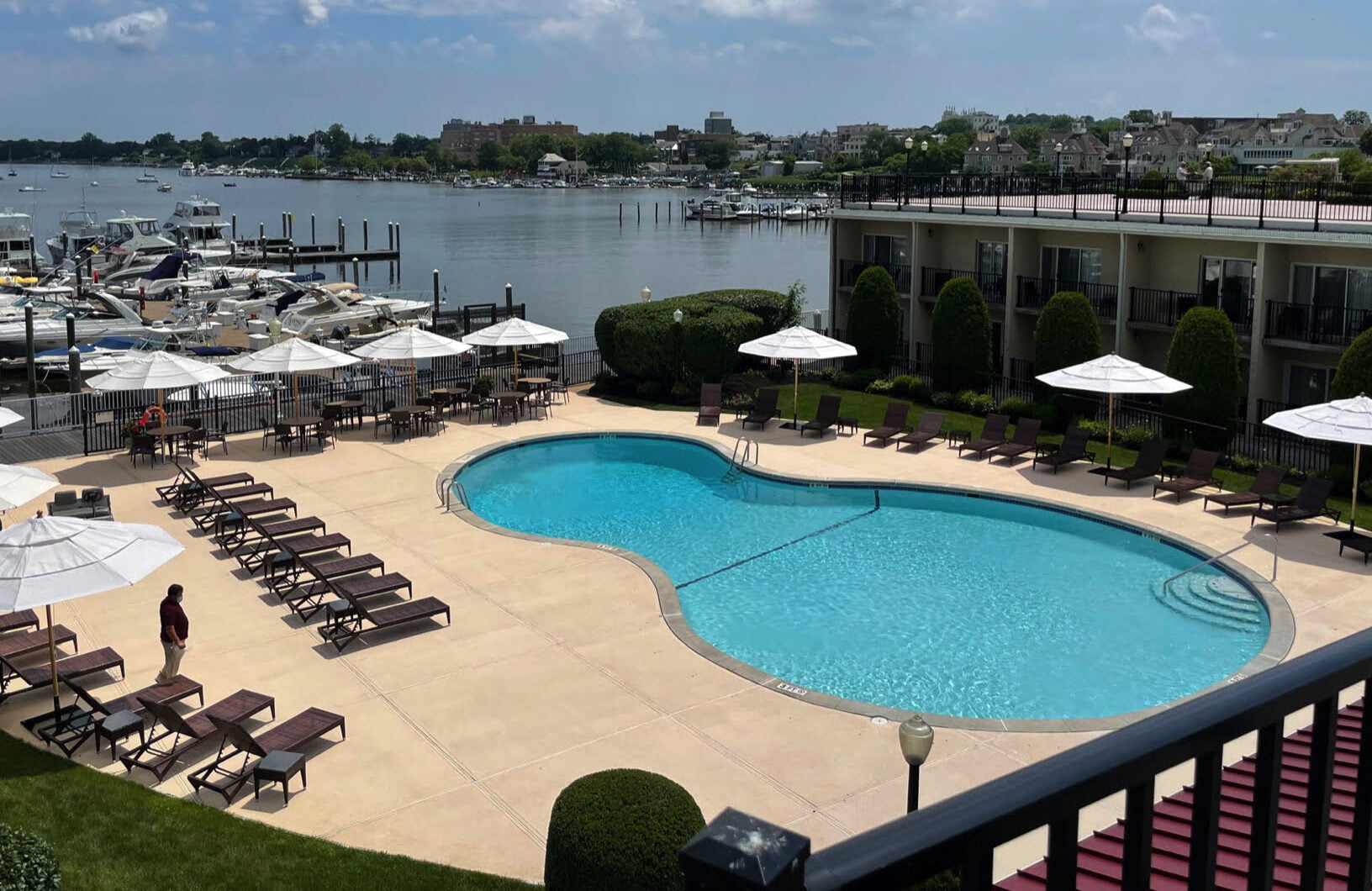 Our outdoor seasonal pool is now open for the summer season, featuring our brand-new poolside bar!
Our team is excited to offer full menu service poolside to hotel guests.
The Pool will be open to hotel guests from 9:00 am – 8:00 pm daily.
Our outdoor pool area is open seasonally from Memorial Day weekend through Labor Day weekend, depending on the weather. 
Closing the pool area due to the weather is at the discretion of the management team. 
Hotel guests will have complimentary access to the pool area starting at 12pm on their day of arrival until 12pm on their day of departure. To ensure access for our departing guests, early access beyond 12pm is not available for arriving hotel guests.
Industry Day at the Molly Pitcher Pool
Coming soon for Summer 2023. 
Who
Hospitality Industry (Hotels, Restaurants, Bars, Breweries) Professionals who present a Red Bank ABC Card or Red Bank Business Pay Stub
Price
$10 cover admission
( Discounted from our $40 day pass price for Industry professionals).
Drink Specials
Food Menu – regular pricing

What a great opportunity for like minded people to gather at one of the Jersey Shore's premier spots to relax and enjoy good drink, food and music.

Come early and relax poolside as we do not take reservations and admission will be based on availability.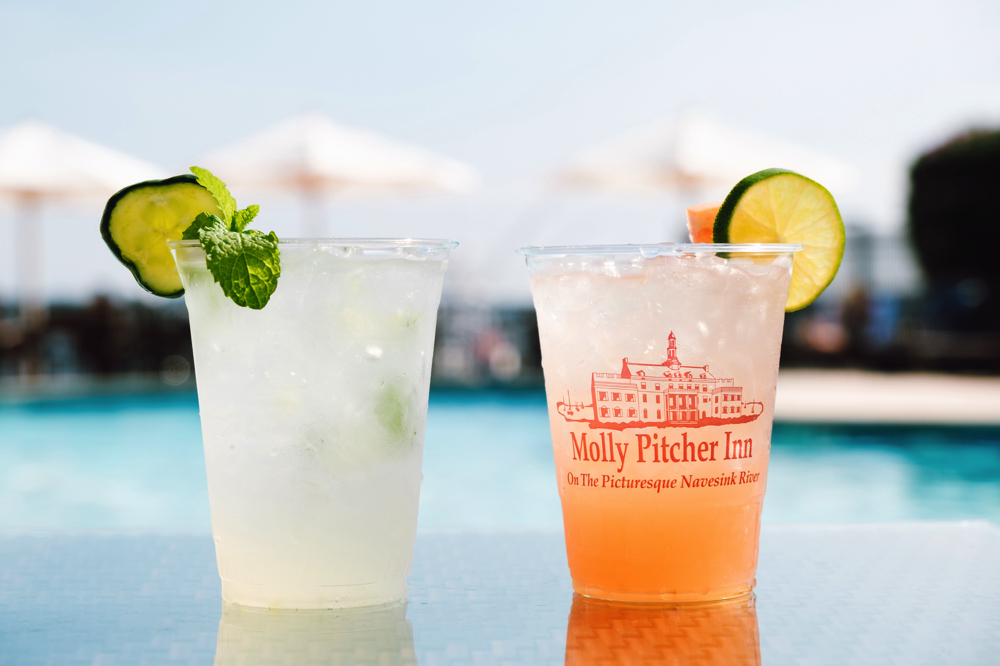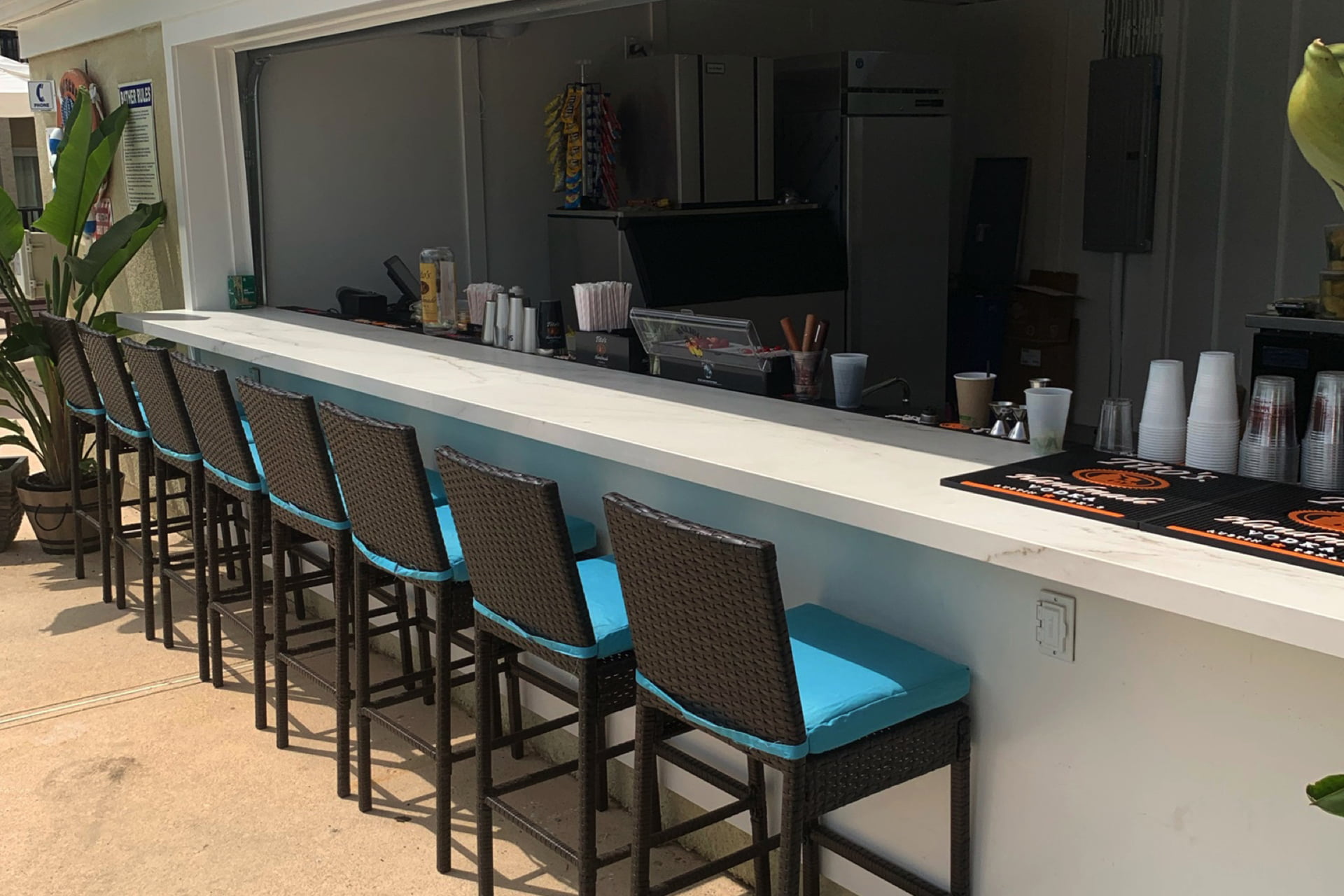 Food and Beverage Service Hours
Food
Monday –Friday
11:30 am – 7:00 pm
Saturday – Sunday
11:00 am  – 7:00 pm
Beverage
Sunday – Thursday
11:30 am – 7:00 pm
Friday – Saturday
11:00 am – 8:00 pm
 
*The pool hours will be subject to weather conditions, closing will be at the discretion of management.
We are now offering Pool "Day Passes" for guests that are not guests of the hotel.
Daily pool passes will be available for non-hotel guests at the rate of $40 per adult and $20 per child, ages 2-12. These day passes are available Sunday through Thursday, depending on our capacity. Management reserves the right to limit the number of passes sold per day based upon occupancy.
Daily passes grant access to the pool area for that day only.
We do not accept "reservations" for pool day guests. The passes will be based upon availability so we would encourage those interested in purchasing a pass to arrive earlier in the day.
Registered guests departing the hotel will be given preference and have the option of purchasing a day pass so they may be able to enjoy a full day at the pool once they have checked out to the hotel. Departure time is 11:00 am and pool access is only allowable until that time for hotel guests scheduled to depart.
Molly Pitcher Inn departing guests are able to purchase day passes at a 50% discount at the rate of $20 per adult and $10 per child, ages 2-12. Available Sunday through Thursday, depending on our capacity.
We will also offer the day passes to registered Oyster Point Hotel Guests at half price – $20 for adults and $10 for children ages 2-12. Available Sunday through Thursday, depending on our capacity.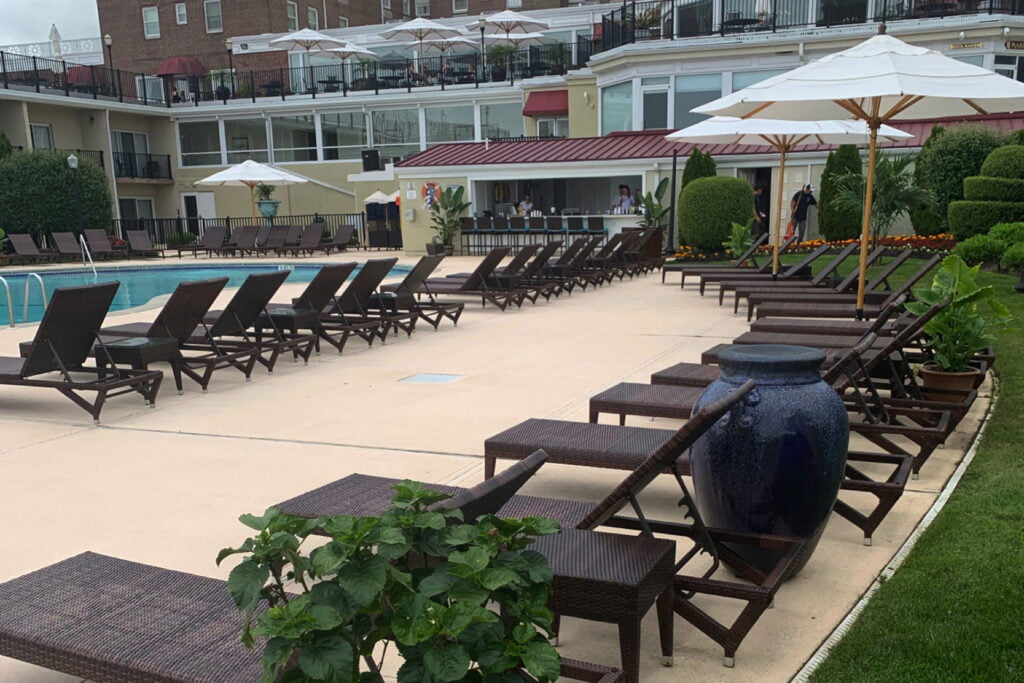 Season Passes are Now Available!
For the first time ever, we are offering the option of season passes to our transient pool guests. Those interested in purchasing a season pass must reach out via email to Kelsey Hanlon, Front Office Manager, at khanlon@mollypitcher-oysterpoint.com. 
Please note limited availability.